Join us for a Gentle Yoga Retreat in Italy 2020!!
June 27 – July 4th
Discover authentic Italy hidden away in small countryside and coastal towns. Just like a fine Merlot, this retreat offers a perfect blend of daily yoga, healthy Mediterranean food, and exploration of local beaches, hilltops, vineyards, farmlands, and villages. Or - you may choose to relax poolside and maybe stroll down to the local piazza to enjoy yourself at a café. After a week you will leave refreshed, relaxed and in love with the delights offered by the Italian countryside.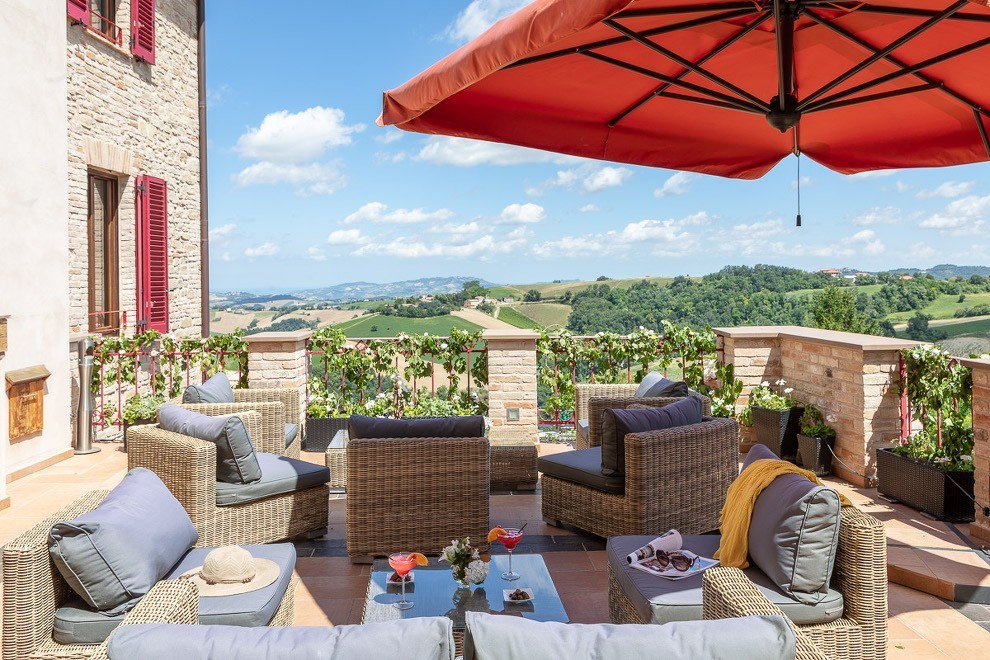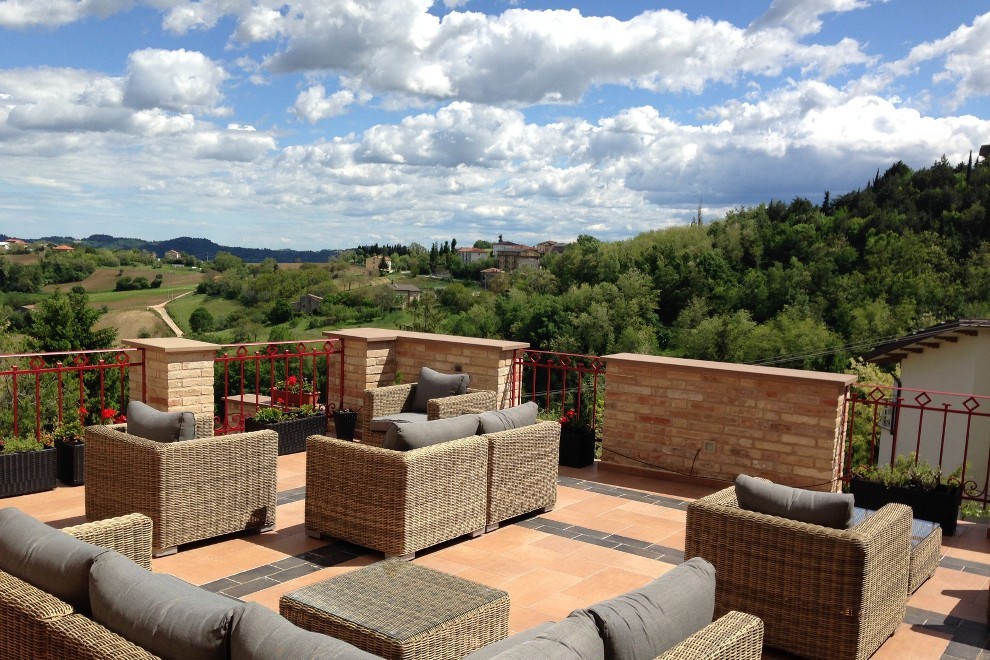 The Course: spend a relaxing week enjoying Patty's Hatha yoga based classes which start with pranayama breathing designed to quiet the mind before moving in and out of the actual yoga poses. Patty likes to encourage students to work at their own comfort level while carefully encouraging everyone to build on their own practice.
The Instructor, Patty Turnberg is a certified yoga instructor specializing in teaching Gentle yoga to men and women of all ages and skills. She is based in Seattle where she teaches at several different yoga studios as well as being an experienced retreat leader previously offering retreats in Costa Rica.
The location will be Le Marche, one of Italy's most picturesque regions and is abound with stunning, natural beauty - endless coastline, rolling hills dotted with vineyards, olive trees, historic villages and breathtaking mountain ranges. You will find few better places to relax, enjoy and to practice your yoga.
You will stay in a luxury en-suite bedroom in a beautifully restored 9-bedroomed palazzo which sits at the foot of the ancient hilltop town of Montelparo. A picture postcard, medieval setting, with winding streets, well-worn stone steps and shaded courtyards, interwoven between historic piazzas and panoramic viewpoints.
What's Included: All tuition fees, 7 nights luxury en-suite accommodation on a full board basis (breakfast, lunch & evening meal) with delicious local house wines served with lunch & evening meal. Transfers to and from local airport or pickup points on day of arrival and departure.
What it costs: There are twin, deluxe double rooms (with and without a balcony) and suites available with prices starting at $1,895. A $400 reduction is given for two people sharing. A 5% early bird discount applies for all bookings made before 31st December 2019.
To book**: A 25% deposit is required to secure your place. The balance is due 8 weeks prior to arrival.
**All payments will be taken in EUR equivalent amounts
Visit www.hotelleonemarche.com to learn more about this inspirational area
Please email info@hotelleone.it or call +39 366 5749 169 for any questions, queries on availability or to reserve your place.
To learn more about Patty visit www.pattyturnbergyoga.com